Century Rehabilitation Consulting Services
As an industry leader in compassionate and dedicated care, we deliver services utilizing the highest level of quality and ethics. Our Medical Review & Appeal, Respiratory Therapy, and Nurse Consulting teams remain updated on the most current clinical and regulatory changes in order to provide revenue and regulatory solutions to your facility.
Century Rehabilitation Consulting Services Include: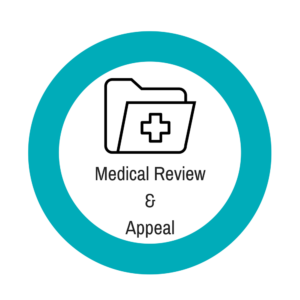 Training and Complete Management of Medical Appeals Process
See full list of services below
Managing and processing all aspects of the ADR and medical appeals process
Training on how to complete an appeal with all necessary forms and sample letters provided
Auditing of current claims to identify potential deficits in documentation, coding, clinical compliance, and regulatory compliance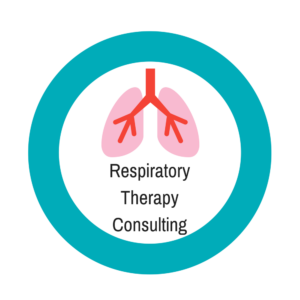 Respiratory Treatment & Tracheostomy Care Training
See full list of services below
Training on respiratory treatments and tracheostomy care to ensure compliance with Medicare and Medicaid requirements for delivery of respiratory services – Each Nurse receives a Training Manual and Certificate of Competency after passing the exam
Audit of clinical documentation to identify potential deficits that could result in a loss of revenue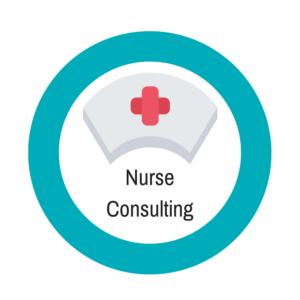 Dementia, CPR, & Infusion Therapy Training
Quality Measure & 5-Star Rating Improvements
See full list of services below
Education on processes and systems specific to:

MDS 3.0, Reimbursement, Medicare A, Medicaid, Managed Care, Restorative Programs, Quality Measures, Meeting Medical Necessity, LTCMI Forms, PASRR, OIG/Utilization Review

Audit of clinical documentation and assessments to identify potential deficits that could result in a loss of revenue
Analysis of current reimbursement to identify potential increase in revenue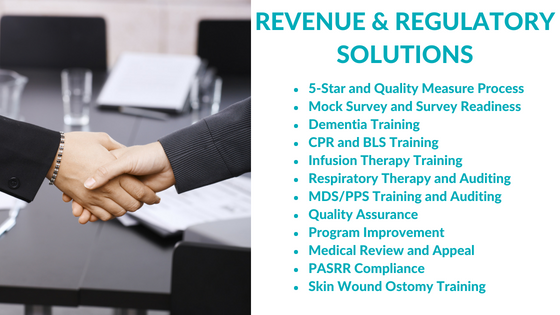 Our Consulting and Clinical Teams work hard to continue their education. Our certifications and associations include:
Nationally Certified MDS 3.0 Instructor
AHA Certified CPR Instructor
The National Board of Respiratory Care
Certified Compliance and Ethics Professional
American Speech-Language-Hearing Association
American Physical Therapy Association
American Occupational Therapist Association
American Association of Nurse Assessment Coordination
National Pressure Ulcer Advisory Panel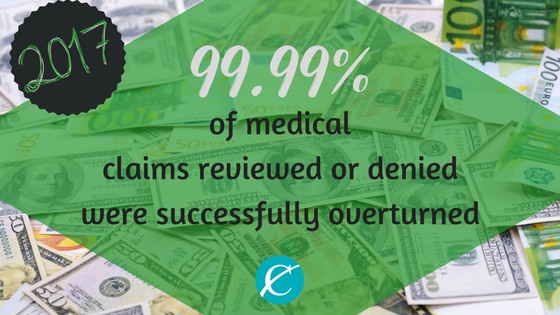 Learn About Our Other Services
Request a Complimentary Evaluation Today!