About Century Rehabilitation
Century Rehabilitation's CEO, Richard K. Pellerin, started his career in the skilled nursing industry. At a pivotal time when big changes were happening with reimbursement processes, he saw even the largest companies struggling. He quickly decided that he wanted to help facilities navigate the issues associated with such a significant shift and started Century Rehabilitation. Through much persistence to build lasting partnerships and a passion to give patients independence through therapy, Richard built Century Rehab to where it is today.
We provide therapy, staffing, and consulting services to skilled nursing and out-patient facilities so they can focus on the quality care their patients deserve. Founded on the principles of "doing the right thing" each day for our facilities, patients, and employees, Century Rehab and its teams continually strive to build strong partnerships based on the highest level of quality and ethics. Our goal is to help improve our clients' financial, operational, and clinical performance so they can be leaders in compassionate care.
Meet Our Executive Team
We're setting a new standard in compassionate healthcare.
Learn more about who we are and why we are leaders in the industry.
Our Patients
Our patients are the driving force behind what we do. We want our facilities to be successful so that they can continue to provide compassionate and dedicated care.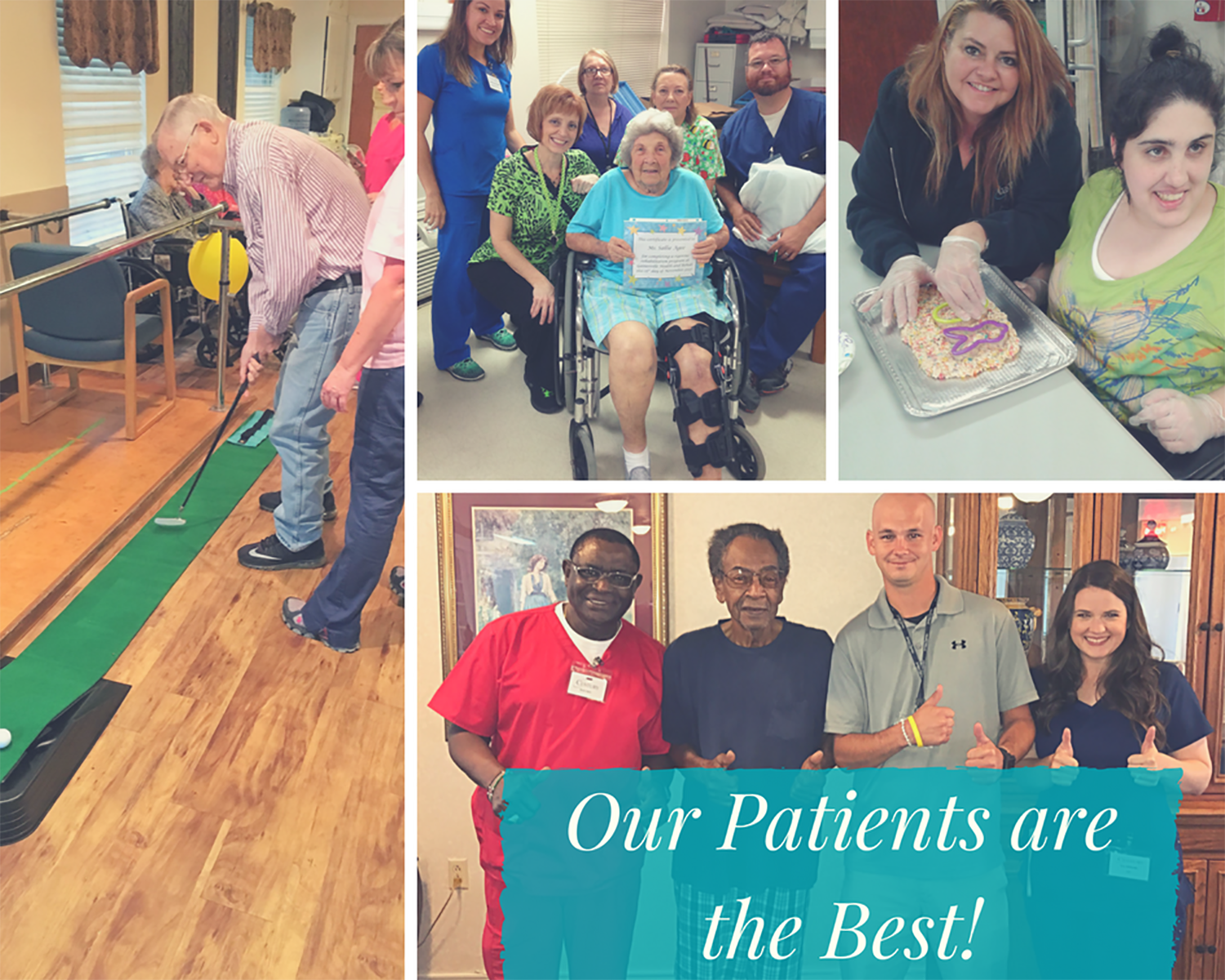 Our Services
Century Rehabilitation offers industry-leading therapy, staffing, and clinical consulting services for your skilled nursing or out-patient facility. With our 360-degree approach and expertise, you can focus on providing the highest quality care to your patients while we provide your staff operational support and structure for success.